Dr. Stubbs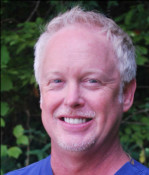 Dr. Stan Stubbs is a 1995 graduate of Life Chiropractic College in Marietta, Georgia. Upon graduation, Dr. Stubbs founded Helena Family Chiropractic and maintained it for 10 years. He then left to pursue the unique opportunity of establishing the first chiropractic clinic in a multi-discipline spine care center in Alabaster, Alabama for the next 10 years. He has presently purchased a new clinic and relocated to Pelham.
Dr. Stubbs constantly strives to improve and update his knowledge in the field of healthcare. He is a board eligible Chiropractic Orthopedist, and certified in Manipulation under Anesthesia, Impairment Ratings, as well as Ergonomics and Industrial Safety.  He is an avid golfer and a certified golf fitness professional through the Titleist Performance Institute. He incorporates this love of the game into his practice.  
Dr. Stan Stubbs is also certified in numerous rehabilitation and soft tissue techniques including Graston soft-tissue mobilization. He is very active in both local and national associations.
Dr. Stubbs is the past President of the Alabama State Chiropractic Association as well as the Jefferson County Chiropractic Society. He has had the honor of being voted by his peers as both "Young Chiropractor of the Year" and "Chiropractor of the Year", as well as numerous other distinctions and awards. He currently serves as a longstanding board member for the Alabama State Chiropractic Association.